hello everyone,
this content we are know about burj khalifa located in dubai. we all know burj khalifa. this only one the world tallest building ever. Burj Khalifa has redefined what is possible in the design and engineering of super-tall buildings. By combining cutting-edge technologies and cultural influences, the building serves as a global icon that is both a model for future urban centers and speaks to the global movement towards compact, livable urban areas. The Tower and its surrounding neighborhood are more centralized than any other new development in Dubai.
Details about Burj Khalifa
828 meters (2,716.5 feet)
163 floors
58 Elevators 
Top Elevator Speed 

10 m/s

 
900 Apartments
304 Hotel Rooms

2,957 

Parking Spaces
construction start at 2004 completed in 2010 (build for 6 years)
Building Functions  – Office/Residential/Hotel
cost 1.5 billion usd
World Records 
Tallest building in the world
Tallest free-standing structure in the world
Highest number of stories in the world
Highest occupied floor in the world
Highest outdoor observation deck in the world
Elevator with the longest travel distance in the world
Tallest service elevator in the world 
Rankings
| | |
| --- | --- |
| Global Ranking |  1 Tallest in the World |
| Regional Ranking |  1 Tallest in Middle East |
| National Ranking |  1 Tallest in United Arab Emirates |
| City Ranking |  1 Tallest in Dubai |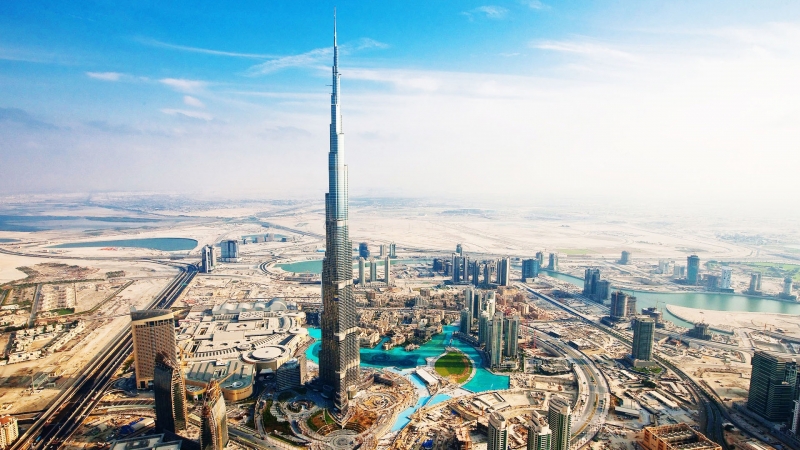 If you like this content please like,share and comment.